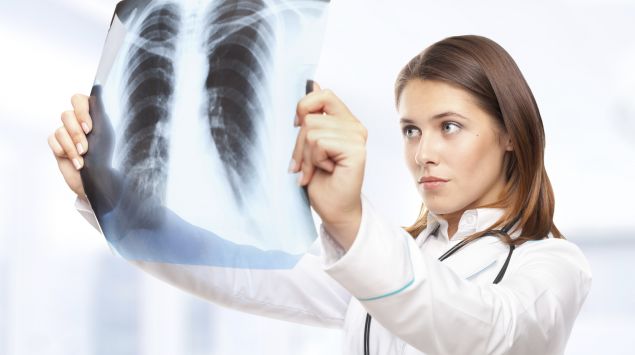 Whether you recently passed the American Board of Radiology (ABR) certifying exam or have been in practice for many years, continuing medical education (CME) is a requirement all physicians must undergo. It's never an inconvenient time to design a strategy of how you'll take care of your CME requirements to stay current on the information, tools, and technology in your field.
Whether you practice diagnostic or interventional radiology, radiation oncology, medical physics, or subspecialty, you'll need to fulfill your obligations to the ABR and other organizations. Medical imaging continues to evolve in areas like X-rays, ultrasounds, nuclear medicines, CTs, and MRIs. While there are many ways you can meet the requirements, like conference travel, or Q&As for specialty journal articles, one of the easiest ways is through online radiology CME.
Requirements
The ABR requires that you complete 75 hours of Category 1 CME, which you can maintain throughout three years. The Category 1 Credit you must earn through the American Medical Association (AMA). The ABR, state medical boards, and hospitals all require this credit, which will satisfy the basic standards as defined by the AMA. A minimum of 25 of these hours must be self-assessment (SA-CME) activities.
Sometimes people refer to SA-CME as SAM, but they are the same thing. The ABR requires you to complete nine of these self-assessment credits per year. And you can finish your radiology CME online for these credits. You must complete the requirements to stay in practice, but credits may vary depending on the details of your practice, like what state you practice in, what specialties you have, and any hospital requirements.
Topic-Specific Credits and Submissions
There will be variations in credit amounts you'll need to earn when it comes to specific topics. For example, if you read mammography, you'll need 15 breast-related credits over two years. Likewise, a fluoroscopy license requires 15 credits for two-year license renewal. Many state medical boards also require credits related to controlled substances, cardiac CT and MR standards, and any practice group with which you affiliate yourself.
Though you have three years to complete these credits and submit them to the ABR, you'll also need to make submissions to state medical boards and hospitals before then. Each state has slight variations on its CME requirements, so be sure you understand what your state needs from you. Hospitals have a general CME requirement, but they often align with state medical board requirements.
If you're trying to find a more practical option to complete your credits, take online radiology CME courses and save yourself some time and stress.