Most kids love clicking photos and since you cannot risk to give them the high-end expensive toy camera, consider buying a child-friendly and safe camera.
If your child is getting curious and interested about photography, as parent, you should guide your kids. In their young age, you can teach your kids the basic explanations on how to operate camera and provide them feedback in their photo techniques. In that way, it will make difference with your kids. When you teach, and guide your kids, their photography abilities and skills will improve.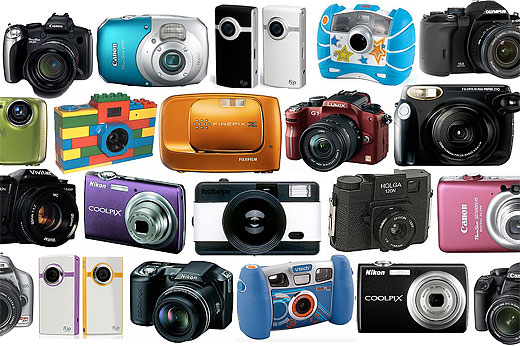 Main Attributes of Best Toy Cameras
Durability – This is one of the most important attributes to look at when buying or choosing the best toy camera. Will it easily and immediately break? Since kids are not yet careful when it comes in handling their toys, durability is one vital thing to consider when buying a camera toy.
Size – When a toy camera, make sure that it is easy to operate & grab by your child.
Functionality – This is also important to consider when choosing the best toy camera for your kid. Well, basic level quality is enough.
Usability – As there are already several types of toy cameras in the market, it is very important that you check its usability before you decide to buy. It is better to buy a toy camera with a screen instead of a viewfinder. This will help your child to use the camera easily.
Shape & Color – Since younger kids easily attract in different shapes and attractive colors, it is very important to choose the colorful toy camera.
Photograph is really good as it's a combination of technology & art that most people admire. Because of the technology revolution followed by smartphones revolution, made it accessible and extremely popular for everyone, including the kids.
If your child keeps in taking pictures using your smartphone, it's time for you to buy a toy camera. Enhance the photography skills of your kids and spend great time in teaching them. As you teach and guide your kids about photography, they gain a lot of things and skills.
If you don't have any idea about photography but you want to guide and teach your kids, you can visit toy camera photography at kidscameraguide.com. And the most essential thing that you must have to teach your kids about photography, obviously is a camera. If your child is still very young age 3-7, a toy camera is the best one to use. One of the reasons why you have to use a camera toy in teaching your kid is not only because taking photo is about camera. But, because a camera is the best key during the learning and teaching process of your kids.
Some Tips on How to Teach your Kids Photography
Purchase a camera

Watch your kid while taking first photo

Teach or introduce the basic parts of camera

Teach your kids the differences of places, people & objects

Focus in single subject