WordPress is the most used CMS which doesn't needs to be introduced. Being a resourceful CMS, it offers limitless possibilities with great features to give an incredible user experience. WordPress is indisputably a fan favourite and hosts more than 70 million websites and powers over 25% of Internet today.
But it being so popular is highly exposed to security vulnerabilities. So, one of the best ways to ensure that your website remains safe, fast and agile is to host it on managed WordPress hosting server. It is exclusively made for WordPress websites and offers configurations that help in performance improvement and also, decrease the burden on customers.
You will find array of providers offering cheap WordPress hosting in India and therefore, selecting the best one is a bit difficult part. To make it simplified, here's a review of the best managed WordPress hosting provider that is also a proud supporter of WordPress in India.
Let's see how MilesWeb's managed WordPress hosting helps in boosting your website performance.
Introducing MilesWeb
MilesWeb is an Indian web hosting company launched in 2012 by three experts. The company offers other web hosting services such as shared, VPS, dedicated, cloud, WordPress and other application hosting. They proudly support WordPress with the cutting-edge technology and top-notch services they offer to their WordPress users. Apart from all this, they are the first strategic partners of Jetpack in India and offer fully managed WordPress hosting powered by Amazon cloud. This means you don't at all need to worry about your website performance because the website will get loaded instantly after its browsed and also, remain secure from vulnerabilities.
Plans and Pricing
MilesWeb offers two types of WordPress hosting plans – WordPress Hosting + Jetpack (Free version) and WordPress Hosting + Jetpack (Paid version).
Now let's check why MilesWeb stands unique among other WordPress providers.
Robust Features of MilesWeb's Managed WordPress Hosting
Launch Your WordPress Site with One-Click WordPress Instance
It's a true fact that WordPress is an easy to use content management platform for all. MilesWeb knows that. Therefore, it offers a one-click installer, with which you can install a WordPress site and launch it without any hassle. Want to migrate a website but think it is difficult? Don't worry; it's not at all that difficult, with MilesWeb. The team will help you in complete migration of your website to MilesWeb without any extra charges.
MilesWeb's Managed WordPress Hosting is Powered by Amazon Cloud
You are well known to benefits offered by Amazon cloud platform. To start with, the platform provides the biggest network globally.
It caters its users with multiple layers of security which restricts the access of any third party.  This is highly important for all websites. Amazon cloud offers better pricing with its 'pay-as-you-go' pricing.
Amazon cloud also eliminates the responsibilities and risks related to housing internal IT infrastructure.   It tackles issues of patching, repairing and updating software easily. Ultimately, you get an improved overall performance of your website.
MilesWeb Offers Fully Managed WordPress Hosting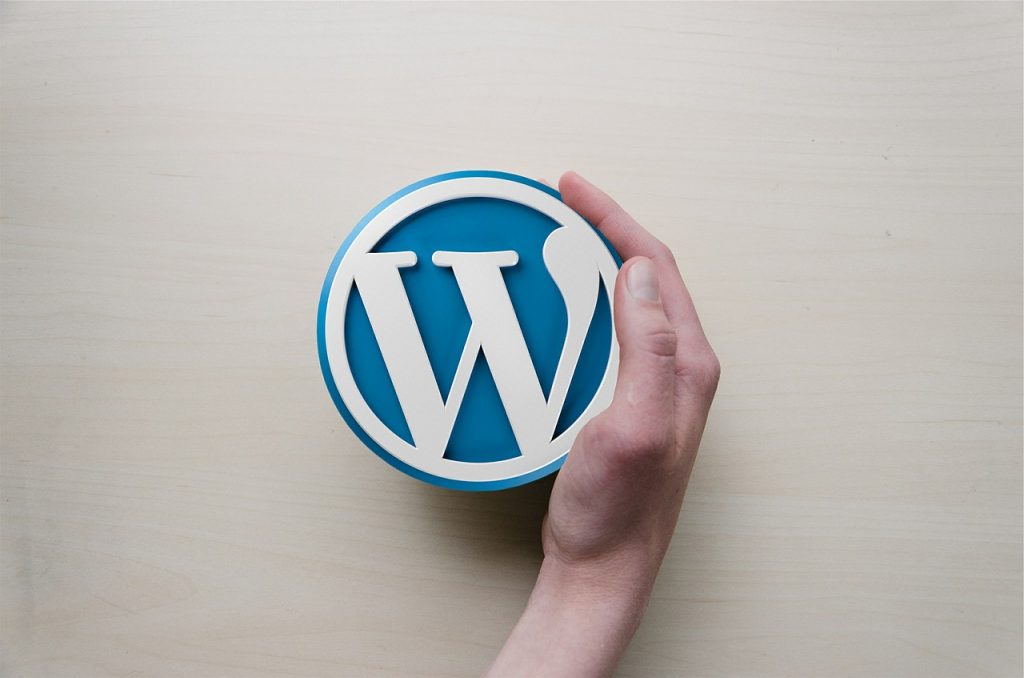 MilesWeb allows you to access several features with its entirely dedicated control panel for WordPress hosting.  You can manage every aspect of your website and get an access to features such as backups, security scanning, brute force attack protection, spam protection, downtime monitoring, site stats, traffic, analytics and much more with the easy to use interface.
MilesWeb covers all pieces of WordPress. They offer optimized environment that helps in enhancing your website performance immensely. Their team regularly monitors your website and automatically updates the patches for security, making your site more secure. This is a bonus for businesses that deal with sensitive data of customers.
They offer dedicated WordPress support. If at any time you get stuck with some issue you can always contact them via live chat, phone and email and their experts will be there to help you out.
MilesWeb Offers Highly Impressive CDN
MilesWeb offers integrated Content Delivery Network (CDN) service with their WordPress plans that turbocharges your assets on Internet. A CDN is very important as it minimizes the load on your server, speeding up the content delivery to your users thus, making their experience better.
They also offer Railgun which is a wide area network (WAN) optimization technology offered by CloudFlare that enhances the performance of non-cached web pages. It also speeds up the connection between your web hosting server and the CDN.
Well-Managed Cache for WordPress
With caching, the work needed for generating a page view gets reduced. Cache helps in minimizing the server load, making your WordPress faster. They offer built-in, all-in-one site acceleration plugin, LiteSpeed server cache that offers exclusive server level cache and optimization features. It supports WordPress Multisite and is compatible with plugins such as WooCommerce, bbPress and Yoast SEO.
If your website is hosted at MilesWeb, you need not worry about managing the complicated and confusing cache plugins. This is because LiteSpeed server cache manages them easily. That's very convenient for users, isn't it? Yes, it is. MilesWeb is one such hosting solution that works hard in making website browsing very simple for users.
MilesWeb WordPress – Built for Speed
MilesWeb isn't just built for ease but also can offer lightening fast speed to its users. The reason behind this is that they use elements such as SSD hardware, PHP 7 and HTTP/2 support to improve the work speed.
These elements offer such a great speed as they use secondary memory and can tackle heavy traffic. They help your website to fly with a blazing speed.
Security Comes First at MilesWeb
MilesWeb knows what security means to a business website and so they offer HTTPS on all the websites hosted on their server. For security, they also offer SFTP which helps to transfer files between the networked hosts in a secure way.
Daily Cloud Backup and Restore
They make sure your website's backup is taken every 24 hours and also restored free of cost. All changes done on your website are tracked daily by the cloud backup software and it also helps to recover all the website data quickly just with few clicks.
Built for Developers
Yes, MilesWeb WordPress hosting is built for developers. Whether they want to build their site or design a test server or create a full-fledged website for their clients, developers will have a peace of mind when experimenting with MilesWeb.
MilesWeb offers a cloning tool which helps you to create a complete copy of a website while you are working on other tasks such as testing a new theme, developing a website, integrating the functionality of a new plugin, migrating a website to other host or implementing any significant update.
Their WordPress hosting also offers WP-CLI for interacting with your website through a program or command line. They also include commands such as wp-doctor and wp-profile.
Over to you
So what are you waiting for? If you are not satisfied with your current WordPress hosting provider and want to migrate to a better hosting solution, MilesWeb surely takes the cake. They also make sure that your site always remains up and running by offering 99.95% uptime guarantee. Also, you can purchase their service, use it and still not satisfied with it, you can claim for the refund within 30 days of service purchase. This will help you experience their service and then take the decision to continue with them.